The Blueprint: A Guide To Style Basics
What is The BluePrint
Welcome to the The Blueprint: A Guide To Style Basics. This is where you learn to 'throw that shit on'. In more traditional terms, this is a guide on how to dress well in various environments while maintaining individuality. This is not the place to discover what to wear, rather these are the directions on how to wear it. Each guide is a brick in the foundation of your style, combining to build a monument to your fresh. Once you master these basics you will never have to ask "How does this look?". This week's edition focuses on fit.
Why Fit Matters
Fit is the most important thing when it comes to great style. It's so important that wearing clothes that fit properly will solve 90% of your style problems. When clothes don't fit properly, they throw off your body proportions. The excess fabric in too big clothes make you look heavier, shorter, and sloppy. While wearing clothes that are too small puts an emphasis on problem areas, and still make you look heavier and sloppy.
The first step to getting the right fit is to know what size you wear. While this may seem simple, many people do not know their measurements. Randomly ask a person "what size do you wear?," the majority of the time the answer will be small, medium, or large. These answers are wrong because sizes do not translate across brands. A medium polo shirt by Christian Dior will not be the same as a medium from Balenciaga. In order to ensure the correct fit one must know their measurements.
How To Get the Right Fit
The easiest way to get measurements is to go to a local dry cleaner, tailor, or high end department store and ask. The cleaner, tailor, or sales associate will be happy to assist because it will make their jobs easier in the future. The next step is the most important, use the measurements. On most websites, when selecting a size there is the ability to see the measurements that the letter represents. Select the size that corresponds to your measurements, you may be surprised when your trusty large should really be a medium.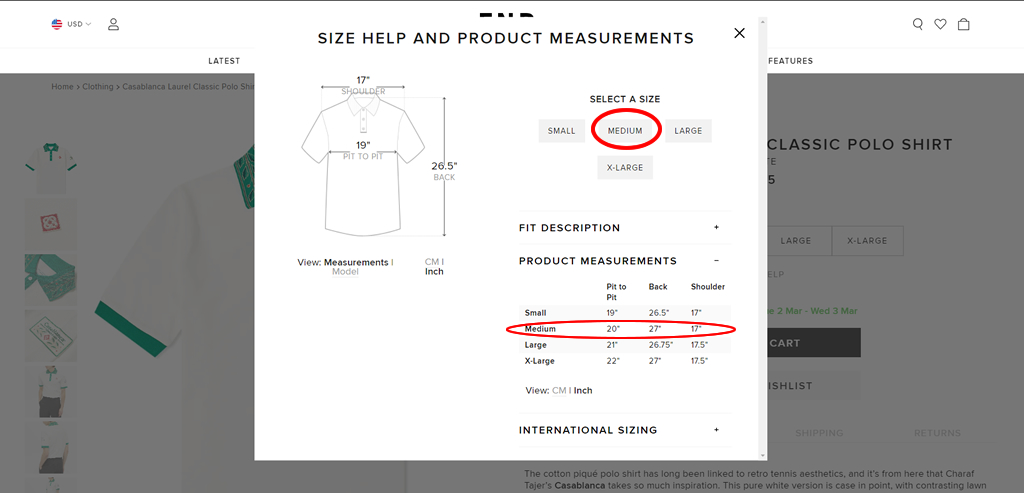 Buy Your Size
Finally, wearing your correct size is not limited to formal wear. In fact, a good fit can enhance the looks of all clothing from Tuxedos to Tshirts. If you prefer an oversized fit, don't buy a bigger size, find a brand that specializes in that cut such as Yeezy, Balenciaga, or a fast fashion brand such as Zara. Conversely, if your style is slim, don't size down, search for a slim fit. The right fit is how someone in a plain white tee and quality denim can look better than someone in an ill-fitting designer outfit that cost 100x more. Without a doubt knowing the correct size is the first step in drafting a winning style blueprint and will up your fresh instantly.